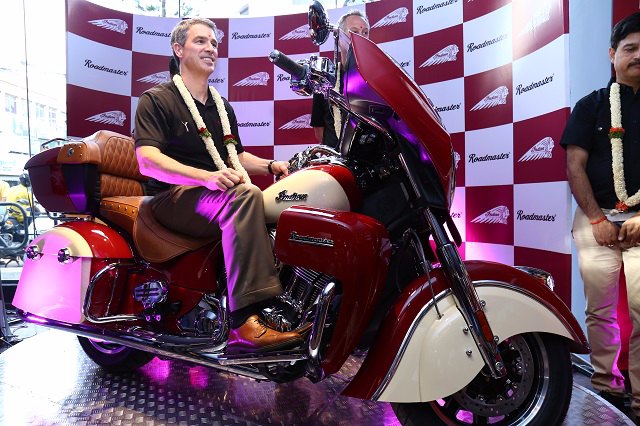 Indian Motorcycles, a fully owned subsidiary of Polaris Industries Inc., today rolled out two new high-end motorcycles in the country - 2015 Roadmaster and the new Indian Chief Dark horse. The company also opened its second dealership in India in Bengaluru today. While the 2015 Indian Roadsmater is priced at
R

s.
34.95 lakh, the Indian Chief Dark Horse comes at
R

s.
21.99 lakh (ex-showroom, Delhi).
"The launch of Indian Chief Dark Horse and Indian Roadmaster coincides with the opening up of our second Indian dealership here in Bengaluru. We are bringing these two iconic products from the Indian Motorcycle stable to the Indian market. Since the introduction of these motorcycles in the Indian market in January 2014, there has been a lot of excitement amongst the motorcycle aficionados across the country. These luxury motorcycles are generating a lot of interest and demand due to their unmatched quality and dynamic looks. We are quite upbeat about the market here and have further plans for bringing these iconic machines close to your doorstep through more dealerships going ahead.'' said Mr. Pankaj Dubey, Managing Director, Polaris India Pvt. Ltd.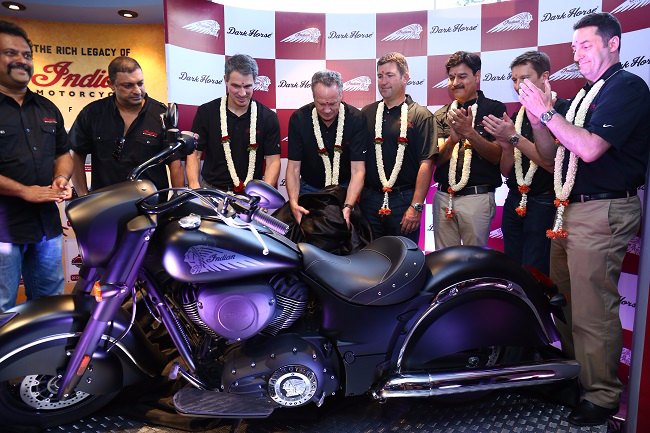 The Indian Roadmaster derives its power from a 1811cc engine that churns out a massive 139Nm of torque at 2,600rpm. The 1811cc bike features Horizon Power Windshield with push-button adjustability to customize airflow, provide weather protection, and reduce glare. The bike's keyless ignition ensures security and convenience. To offer a comfortable ride, the vehicle comes with desert tan leather seats.
The 2016 Indian Chief Dark Horse too features the same 1811cc engine, capable of churning out the same power and torque output. Finished primary in black, the Chief Dark Horse comes with several advanced features such as ABS & cruise control keyless ignition, etc.