Apollo Tyres, founded in 1972, has seen impressive growth in not only the domestic market, but also across the globe. It has manufacturing facilities in Asia, Europe and Africa, and exports to over 100 countries. The company continues to expand its presence via its key brands - Apollo and Vredestein - across the globe.
In conversation with Neeraj Kanwar, Vice Chairman & MD, Apollo Tyres Ltd., we spoke about the company's strategy, future plans and expectations.
How did the brand come out of the slump it was facing in the mid-2000s? How has the brand restructured itself after it sold off all its business, as well as the rights to the Dunlop name? Its global strategy must've been affected adversely. How did Apollo realign itself?
In the early 2000s, though the Indian tyre industry observed low growth, Apollo managed to outpace the overall industry. The company had a turnover of approximately $400 million in 2004. That is when the senior management team met and set a target of achieving a turnover of $2 billion by 2010. Till then, the company was only a domestic player. However, with this target, we decided to move out and expand our global reach. As part of this growth strategy, Apollo Tyres acquired South Africa-based Dunlop Tires International in 2006, including the Dunlop brand rights for 32 countries in Africa. While this gave us an entry into a growing market like South Africa, it also served as a platform for expansion into other African countries. Though we sold Dunlop tyres from 2006 to 2013, we also introduced Apollo and Vredestein branded tyres in the geography using the existing sales and service network.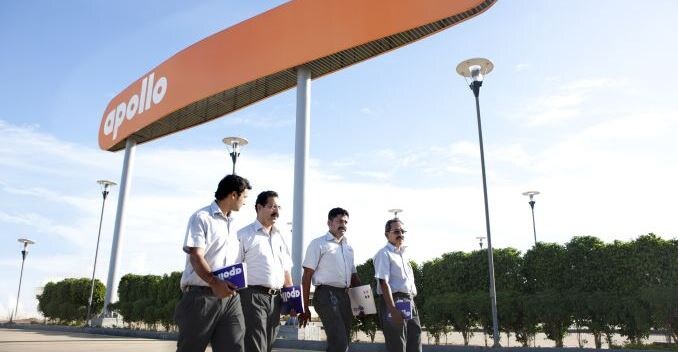 While we continue to grow the Apollo and Vredestein brand across the globe, the scope with Dunlop was limited since we only had the brand rights for 32 African countries. As part of our global brand strategy, we sold the Dunlop brand rights in December, 2013 to focus on our two global brands - Apollo and Vredestein. Subsequently, we have been expanding the reach for these two brands and entering new territories.
How instrumental is the Greenfield plant in Hungary for Apollo, and how does the company plan to extend the global advantage it has with this factory?
The Greenfield facility in Hungary is an important milestone in the company's international growth journey. This facility, once ready, will complement Apollo Tyres' existing facility in the Netherlands, and will help the company expand into newer geographies. The Hungary facility, which will see an investment of Euro 475 million over the next 4-5 years, once completed, will have a capacity of 5.5 million passenger car & light truck (PCLT) tyres and 675,000 heavy commercial vehicle tyres.
The Chennai and Kerala plants are seeing funds being infused to the tune of

R
s.
2,000 crore. So, what's the roadmap for the company in the domestic market and which sectors does it foresee giving the most ROI?
With the growth in radialisation levels in India in the commercial vehicle segment, there has been a huge demand, especially for Apollo's truck-bus radials(TBR). This has led us to expand our TBR capacity in Chennai from 6,000 tyres per day currently to 8,900 tyres. This capacity expansion entails an investment of
R
s.
1500 crores. Also, this product category also gives us the highest margins.
With the increase in demand for TBR tyres, we are converting one of the bias facilities in Kalamassery, Kerala to off-highway tyres. This will entail an investment of
R
s.
500 crores over the next 2-3 years.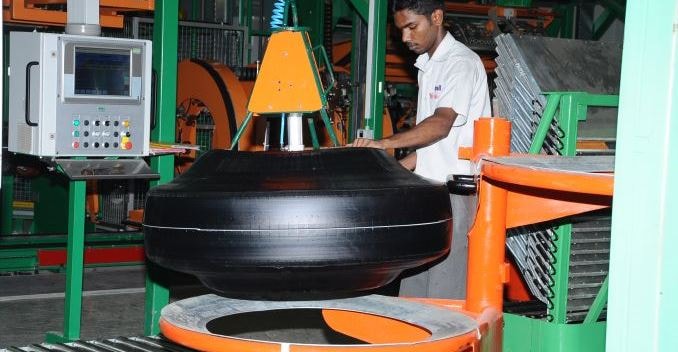 The Cooper Tyres acquisition fell through, and it was a big dampener for the company. However, the stocks still went up robustly through 2014. Is the company planning any other international take-over in the near future? If yes, what's the strategy or rationale behind it, and how will it help Apollo expand its operations?
As a growth oriented organisation, we are always on the lookout for opportunities to grow, organically or inorganically. The pre-requisite of any growth plan is that it should fit in strategically into our portfolio. That said, we are currently investing in organic growth. In the past few years, we have tapped the growing ASEAN and Middle East region by setting up our regional sales and distribution hubs in these regions. We have also opened sales offices in Australia and Brazil.
The Vredestein brand is doing quite well, it seems. Since it is clearly marketed as a high-end brand, how difficult is it to fight against the established brand names like Michelin, Pirelli etc.?
The Vredestein brand is over 100 years old and has achieved premium and designer brand status in the automotive industry. A niche player, Vredestein has been competing with all its global peers in Europe. We have introduced it in India as well, to offer it to customers in the high-end segment, which is mostly 17-inch and above.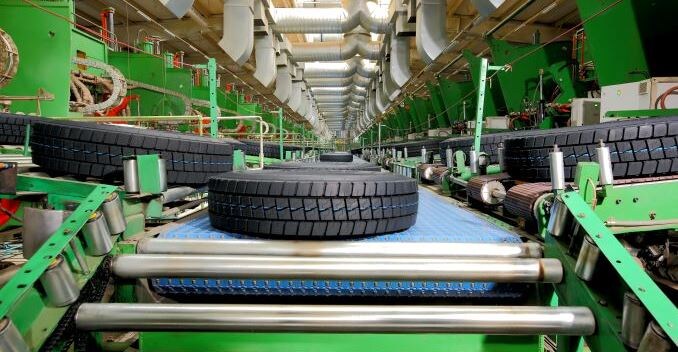 Apollo sells tyres in Europe by its own name. It must be relatively difficult to make a mark in a segment dominated by heavily established tyre makes. How is Apollo playing the game differently?
It is a matter of great pride for us that we are the first made-in India automotive brand to be sold in Europe. We are selling over a million units of passenger vehicle tyres with the Apollo brand name in Europe. We have positioned it as a tier II brand with tier I quality. We are competing with the global majors in the heart of Europe with both, Apollo and Vredestein brand of tyres.
Europe is the second biggest market in terms of revenue for Apollo, but almost all its sales and operating margins come from the aftermarket. How is the brand looking to change that in favour of supplying directly to the OEMs, and which car makers is it targeting?
Apollo Vredestein has traditionally been an aftermarket player due to a limited manufacturing capacity in Europe. However, we are definitely looking at changing that scenario now, and as we speak, our institutional sales team is working with several leading OEMs to partner with them for direct supplies.
About 60% of business comes from India, while Europe generates about 30%. Is there a focus to expand into the untapped regions? Africa has great potential and is expected to be a great money spinner in the not-so-distant future. Why the decision to sell off the operations to Sumitomo of Japan?
We are always on the lookout for expanding our reach into newer geographies, which can be serviced with exports out of India or the Netherlands. Opening up of regional hubs in Dubai and Bangkok, and sales offices in Australia and Brazil are parts of this strategy. We sold off the Dunlop brand and one of our South African plants to Sumitomo as we only had the brand rights of Dunlop for 32 countries in Africa, and wanted to focus on brands which could be sold globally. While our manufacturing operations have stopped, we continue with our trading operations, and are selling both, Apollo and Vredestein, brand of tyres in this geography.
Which are the key markets Apollo will explore in the short-to-mid term?
Latin America, especially Brazil, is a growing market, and we have been selling our tyres there for the last few years. Apart from that, we are also looking at newer markets in the ASEAN and Middle East region, which are, again, high-growth markets.
Dunlop has great brand image and it could've been used in Apollo's overall brand favour. What was the rationale behind giving away the rights to the Dunlop brand that it could use across 30+ countries?
While we have 2 global brands - Apollo and Vredestein - which we are looking at expanding across the world, we had the brand rights for selling Dunlop brand only in 32 countries of Africa. We would like to increase the presence of Apollo and Vredestein branded tyres in Africa, which we have already been selling in South Africa for the past few years.
Apollo has bid for VW's international operations; what are the other international plays that the company will make over short-to-mid term across passenger vehicle and commercial vehicle markets?
As mentioned above, our institutional sales team is working on a global OE strategy, which includes all the leading PV and CV manufacturers across geographies.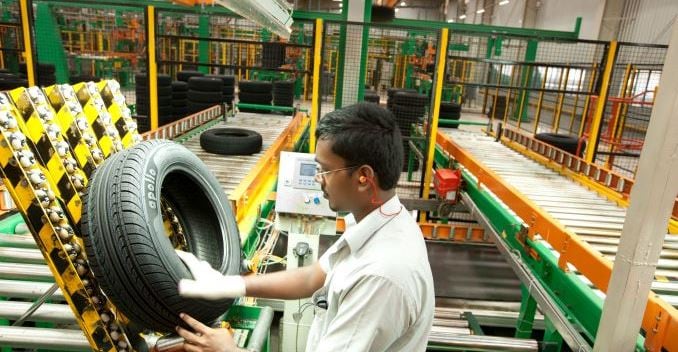 Apollo has a 3-year deal with Manchester United. Any plans to continue being a partner with iconic sporting names in the world of sports? If so, are there plans to look beyond football?
We are in the middle of the 2nd year of our association with Manchester United, and I am pleased to say that it has been a fruitful association for us. While, we are not looking at any other associations beyond football currently, we keep examining and fine-tuning our strategy to ensure that it stays relevant in a changing world.
What kind of ROI do you get out of sports sponsorship?
Sports associations, especially with the likes of Manchester United, which has a huge fan following across the globe, helps increase the visibility of the brand. Through these associations, we not only promote our brand, but also engage and communicate with the followers of the sport.
How does Apollo see the Indian landscape in transportation, and components industry in general, shaping up? Which segments - passenger cars, CVs or heavy machinery - will be the biggest drivers?
In the near future, with the push for infrastructure development by the government and the possibility of opening up of the mining sector, I believe that commercial vehicle, including the off-highway tyres, and the passenger vehicle segment will both grow. However, as mentioned, this is dependent on the government plans/decisions.