he new Mustang to pack in 441PS from the 5.0-litre naturally aspirated V8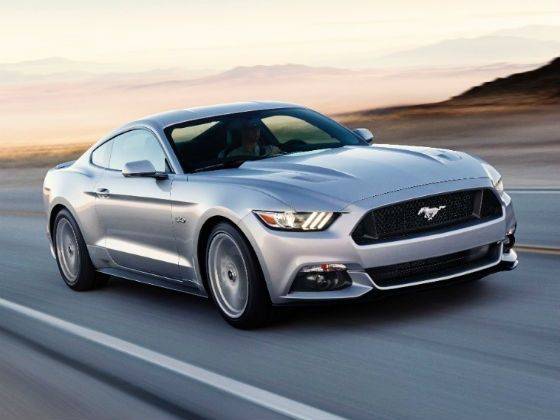 There's a lot of interest globally about the new Mustang. This car for the first time will also be manufactured as a right hand drive and so worldwide appeal is a given for this iconic moniker. There was little known about the technical specifications of the new Mustang though up until now. Ford though has finally revealed the the range topping 5.0-litre naturally aspirated V8 will produce 441PS of power and 542Nm of torque. That's much higher than the 426PS and about 530Nm of torque initially predicted by Ford.
Coming second in the pecking order is the acclaimed 2.3-litre 4-cylinder turbocharged EcoBoost unit. It develops 315PS of power and 434Nm of torque. The third engine is a 3.7-litre V6 mill with 304PS and 380Nm on tap. Although the power and torque figures aren't too far apart from the 2.3-litre EcoBoost unit, the heavier V6 will have a lower power to weight ratio. It by default becomes the entry level model.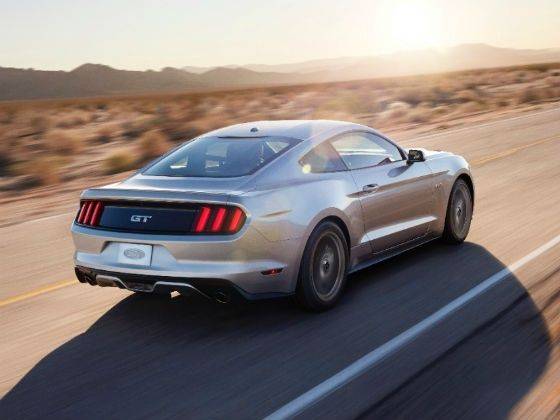 Ford
has revealed prices at $24,425 or around Rs 15 lakh as a starting price for the 3.7-litre V6. Even as a full import, the Mustang will be priced around the Rs 30-35 lakh mark. And the Mustang isn't as archaic as it used to be. Ford had finally ditched the leaf spring rear suspension for the 2015 Mustang for an independent set up. The new Mustang also gets better brakes, an improved infotainment system with MyFord Touch and more interior space. The styling too seems universally acceptable, tilting a bit towards sleeker European coupe cues.
With all the tech the 2015 Mustang packs in, it was expected to be much heavier than the outgoing model but there's barely any increase in weight. The Mustang will be offered with a choice of two gearboxes – a six speed manual unit and a six-speed automatic with steering wheel mounted paddle shifters.